Long-term Rentals
Looking for a place to stay for a week, a month, or longer? Visiting the area for business and need a place to stay during the week? Working from home and want a change of scenery? Contact us for a long-term rate. Our internet connection uses fiber optic technology for laser fast speeds.
After a long day of work, you can enjoy a walk along the river, the sunset from the dock, and a cozy fire around the firepit.
Contact us for long-term rates: (507) 450-8151.
October Pumpkin Carving Package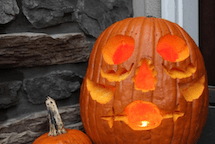 Book a weekend stay (Fri-Sun) or a minimum of three weekday nights in October and get a Pumpkin Carving Package!
Package includes 1 pumpkin, a pumpkin carving kit, and a battery-powered light.
When booking your stay, click on the "Promotions" tab to add the "Pumpkin Carving Package" to your booking information.
Promotion deadline: September 25.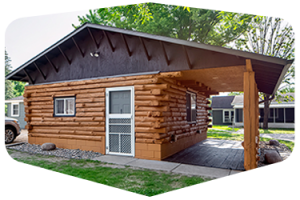 Our six cabins are nestled into a mature stand of trees providing plenty of shade after a long day on the Mississippi River.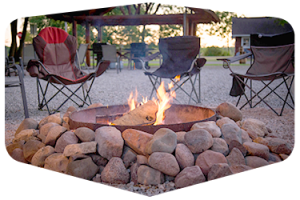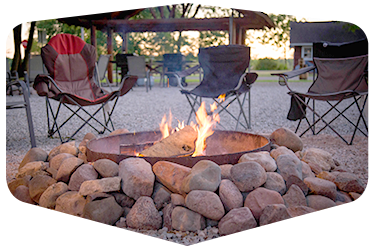 Explore the Mississippi River on your kayak, canoe, or paddle board. Bike a 10-mile trail loop on the Great River Road. Use one of our grills to prepare dinner and eat under the pavilion with a view of the river and the spectacular sunsets, and then toast a stack of s'mores around the campfire.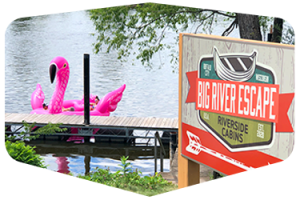 Experience the beauty of the Mississippi River, Buffalo City and the surrounding areas.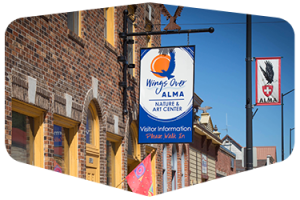 Venture out a few miles to experience unique gift shops and restaurants in the small towns to the north and south of Buffalo City. Makes a great addition to your motorcycle trip!