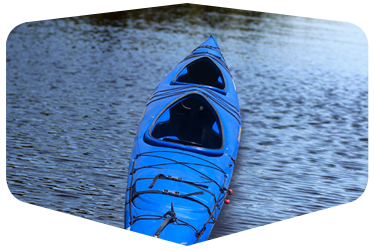 Two-Person Kayak
Full Day (8 hrs): $40
Half-Day (4 hrs): $25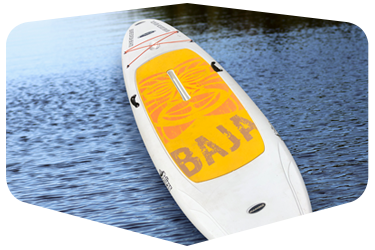 Paddleboard
Full Day (8 hrs): $20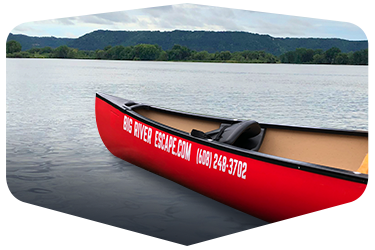 Canoe
Full Day (8 hrs): $40
Half-Day (4 hrs): $25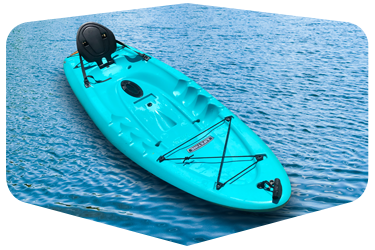 Fishing Kayaks
Three available.
Full Day (8 hrs): $30
Half-Day (4 hrs): $20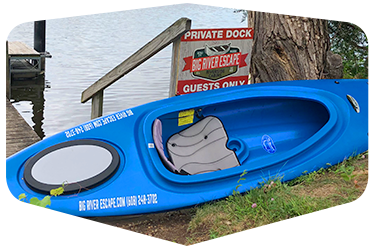 Single Kayaks
Two available.
Full Day (8 hrs): $30
Half-Day (4 hrs): $20
Rental Policies
All guests must wear life jackets while using water toys and boats rented from Big River Escape Riverside Cabins. The river has strong undercurrents and can be difficult to navigate, even for experienced swimmers. There is no lifeguard or medic on staff. Children must be supervised by a responsible adult at all times. Any child 10 years of age or younger must wear a life jacket when on the Big River Escape dock or near the water. Life jackets are available for guests, however, Big River Escape Riverside Cabins assumes no responsibility for the fit or function of the life jackets available. Guests assume the risk of injury, death, or other losses related to recreational activities or use of the premises and will hold Big River Escape Riverside Cabins and its agents harmless therefrom.
Liability Waiver: Guest assumes the risk involved with the use of any canoes, boats or other equipment available and agrees to hold harmless and indemnify Big River Escape Riverside Cabins and its agents from any and all claims and liability of any nature which may arise by reason of the use of the same guest or others using the same during guest's occupancy. Guests assume responsibility for all visitors during the reservation time. Guests shall be held liable for repair of all damages/misuse of the rented equipment.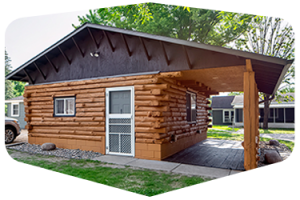 Our six cabins are nestled into a mature stand of trees providing plenty of shade after a long day on the Mississippi River.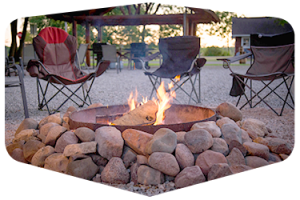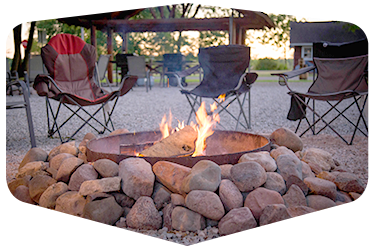 Explore the Mississippi River on your kayak, canoe, or paddle board. Bike a 10-mile trail loop on the Great River Road. Use one of our grills to prepare dinner and eat under the pavilion with a view of the river and the spectacular sunsets, and then toast a stack of s'mores around the campfire.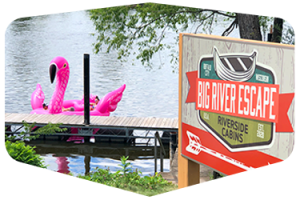 Experience the beauty of the Mississippi River, Buffalo City and the surrounding areas.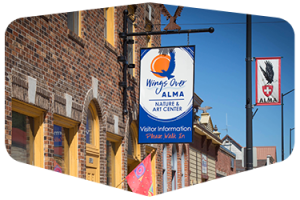 Venture out a few miles to experience unique gift shops and restaurants in the small towns to the north and south of Buffalo City. Makes a great addition to your motorcycle trip!